Messages

167
Reaction score

33
Good Afternoon NR2003 fans!
As usual, I crank out another awesome Whelen Modified for all you Ground Pounder fans out there.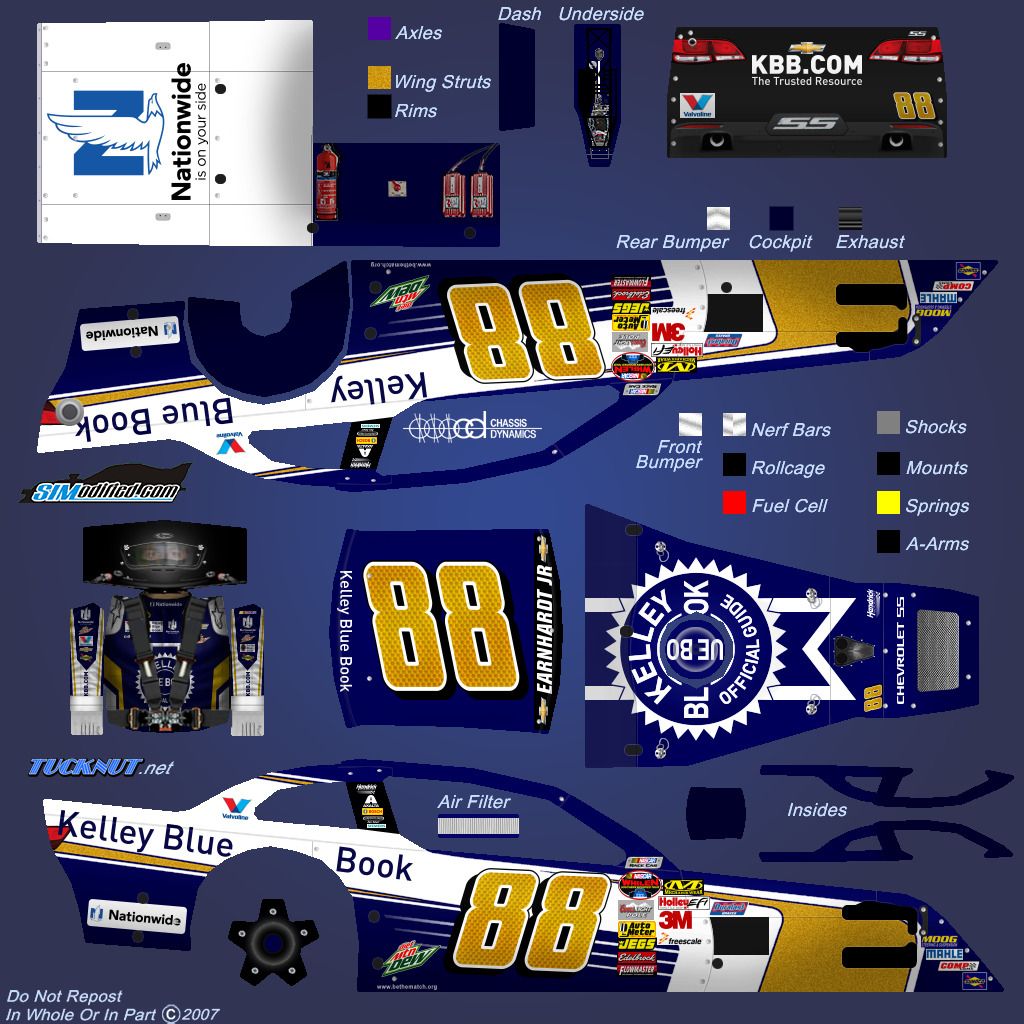 The most awesomest thing is that I was able to get the Kelley Blue Book ribbon across the air filter cover, so whoever does the render, please make sure the "UE BO" appears on it. The 2014 version of this car will also make its appearance very shortly, I can guarantee you that.
I greatly appreciate your assistance in helping me with this.