Messages

167
Reaction score

33
Good Morning Whelen Modified fans!!!
My first paint using the awesome new templates from Ground Pounder Designs; it is a Whelen Modified based off of the 2012 IndyCar of Rubens Barrichello. I would definitely love to see a render of this Modified done (using the Mustang body). Just like the Kelley Blue Book cars I recently did, please note how I got the "globe" of the Brazilian flag across the air cleaner cover; I expect the same for this render, including the yellow air filter element. I greatly appreciate your help, and will be grateful to anyone who tackles this request.
Base was done by me (in part inspired to an actual KV Racing IndyCar crew shirt that I have). Special Thanks to NASCAR Design Grafx for the numbers; Ground Pounder Designs for your awesome new templates, and various images from Google (albeit modified by me) to make this happen. Thanks so much.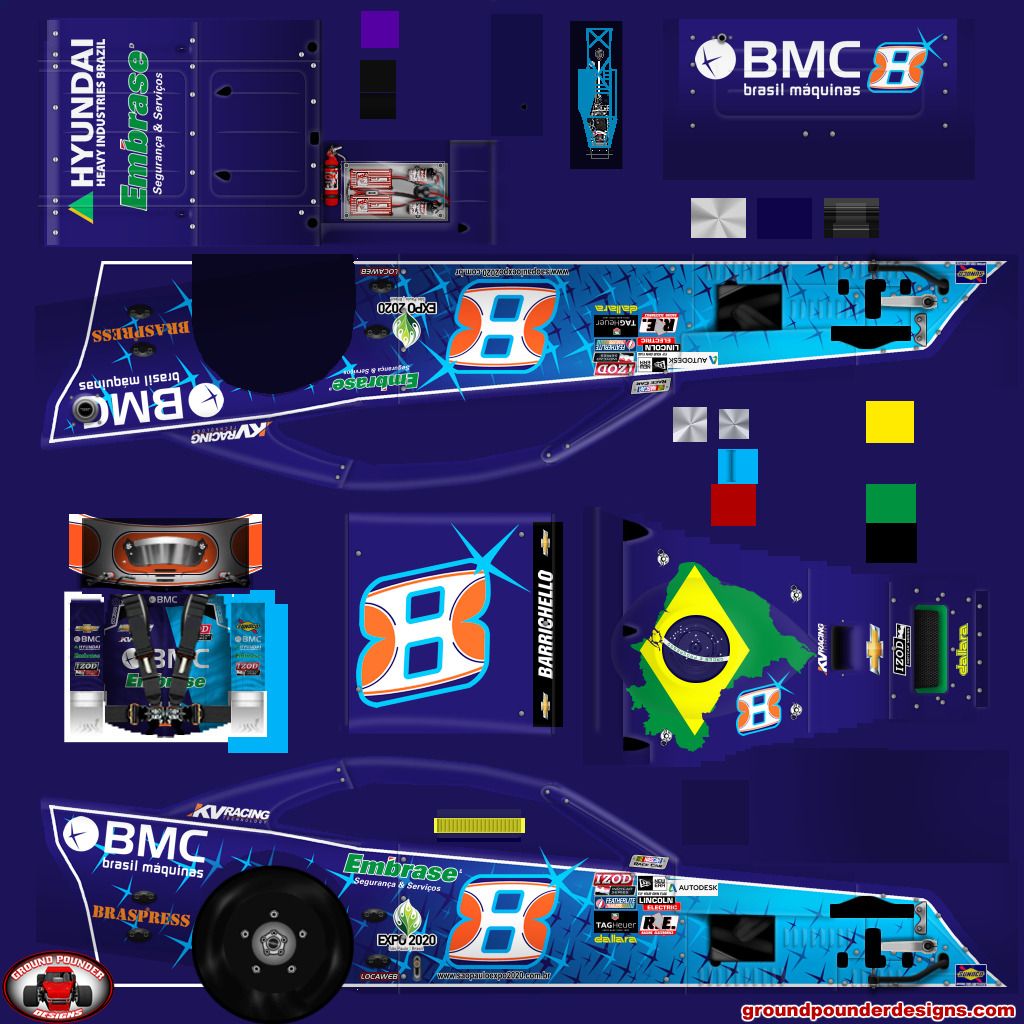 -Eddie
718X-Rated
Last edited: